Providers of Accounting, Tax & Financial Services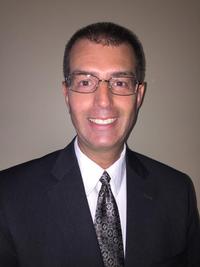 My objective is to serve semi- and emerging affluent clients for whom I will provide Accounting, Tax and total wealth care management services. These retirement and estate planning services enable them…
To potentally attain financial goals
To keep the promises they have made to themselves and their loved ones, and
To retire with dignity and independence.
My training and experience allows me to deliver solutions to these promises from a tax-advantaged perspective. I am independent of proprietary products and maintain objectivity in advising you on investment, tax and estate planning issues. 
I provide tax-advantaged wealth management solutions for my affluent and emerging affluent clients. In so doing I help them reason through decisions and mitigate the risk of emotionally-charged decisions in their financial lives. This will enable them to keep their promises to their spouses, children and all others of significance to them.
A flat 21% tax rate may seem like a good reason for a pass-through entity to convert to a C corporation, but there are other factors to consider.

A discussion of some specific cybersecurity threats and tips to help small businesses protect their interests from hackers.

Cloud computing functions could help small companies increase productivity with smaller up-front costs.

Here are some ideas for arranging a phased retirement program, as well as tips for trying a practice run.