Providers of Accounting, Tax & Financial Services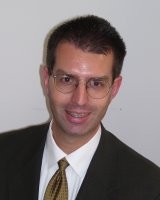 My objective is to serve semi- and emerging affluent clients for whom I will provide Accounting, Tax and total wealth care management services. These retirement and estate planning services enable them…
To potentally attain financial goals
To keep the promises they have made to themselves and their loved ones, and
To retire with dignity and independence.
My training and experience allows me to deliver solutions to these promises from a tax-advantaged perspective. I am independent of proprietary products and maintain objectivity in advising you on investment, tax and estate planning issues. 
I provide tax-advantaged wealth management solutions for my affluent and emerging affluent clients. In so doing I help them reason through decisions and mitigate the risk of emotionally-charged decisions in their financial lives. This will enable them to keep their promises to their spouses, children and all others of significance to them.
There are two separate five-year holding requirements that may affect the tax treatment of Roth IRA distributions.

Some economists believe shifting demographics may be the primary reason GDP growth has been weak versus past recoveries.

Step-up in basis on inherited assets differs from gifts, which are subject to carryover basis rules.

What current trends in workforce automation could mean for U.S. workers, industries, and the broader economy.
Calculate the rate of return you would have to receive from a taxable investment to realize an equivalent tax-exempt yield.

This Cash Flow Analysis form will help you weigh your income vs. your expenses.

Estimate of the maximum amount of financing you can expect to get when you begin house hunting.

This calculator can help you determine how soon you can pay off your mortgage.